Urban Commercial Elliptical
A reliable and affordable Elliptical Cross Trainer with a simple and intuitive user interface, suitable for full-body workouts. This device simulates the path of normal walking and running through a unique stride path, but compared to treadmills, it has less knee damage and is more suitable for beginners and heavy-weight trainers.
Express Fitness offers free delivery in specific areas, please check the delivery for your specific area.
Or as low as
R

6,666.50
/ month interest-free
, using your existing credit card. For orders over
R

2,500.00.
How it works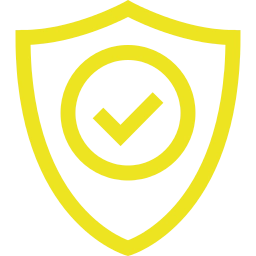 Specifications:
Slope: Fixed
Dimensions: 2270*800*1830mm
Product Weight: 174KG
Max user Weight: 150kg
Console: LED Display
Handlebars:
The tapered fixed handle allows the exerciser to focus on lower body training and integrates a heart rate sensor. With the moving handlebars, exercisers can use the upper body to push and pull for a full-body workout.
Base Slope:
Provide a basic slope and use the exerciser's own weight to obtain the basic load, so that the exerciser can obtain better results within the same training plan.
Stable and Reliable:
The rear-drive design combined with reasonable weight distribution provides a guarantee for the stability of the equipment during exercise.
View full specifications here: X9201 Spec Sheet
Free Delivery in South Africa
Installation included within 50km of the city centre for the following areas:
Johannesburg
Pretoria
Bloemfontein
Durban
East London
Port Elizabeth
Cape Town
For installation outside the above areas, or sales items please contact our office on 0860 888 888
**Functional items as well as sales items exclude assembly**
A huge and special thanks to you and your team for exceptional service. Trustworthy and reliable services are hard to find these days but you did produce on all aspects. I am super excited about my new treadmill and looking forward to having many fun, happy and good miles on it Your technicians did look at my old treadmill for me and said the motor has gone, thanks for that info, now I know a new treadmill was necessary!
The customer experience has been fantastic, keeping me updated and factual throughout the holiday period (very unusual in SA). The courier service was on point and delivered as per their communication and finally, the installation team did a fantastic job. Thank you for everything and when we need to add to our home gym project I will definitely come to you and the team again.
Their service was fantastic! Professional, quick, and efficient. The crew that came for the setup were amazing too. They explained all the dos and don'ts and said to give them a call if there are any problems. Belinda is great at following up too! She gives great advice when you are asking which Treadmill would be best suited to your needs! I HIGHLY recommend this company!
The delivery worked very well yesterday and Sibylle was really impressed by the team – well done!
I look forward to taking the GR7 for a spin when I am back in town again in one to two weeks and will let you know how it went.
Thanks
Thanks a million for all your assistance, we really appreciate it.
Thanks once again for going way beyond the extra mile for us. We are extremely happy with our purchase & your company is tops.
Thank you so very very much for your professional honest service. It was an absolute pleasure dealing with you.
I must admit I have been impressed, with the manner in which you assisted me from the onset, right down to arranging for the machine to be installed at my place.
As a result of this, I have chatted to several clients and colleagues and recommended they contact in order to keep fit and healthy during these trying times.
I cannot tell you how awesome this bike is. It's seriously smooth and very stable. Such a pleasure to exercise. Thank you so much for everything. I really really appreciate a lot.
I just wanted to say a huge thank you for all your effort, support, guidance and time spent on this journey with us to open up the gym at Fish Eagle View.
It has been an absolute pleasure to work with someone with such a high standard of professionalism, knowledge and who is willing to go above and beyond for their clients.
We are highly impressed with the quality of the equipment as well as the seamless service delivery.
We appreciate everything you have done to make this gym a reality and we hope to see you on site again, soon!